Category:
BIO325 – Ocean Science
BIO325 is a broad course in modern marine research, with emphasis on fisheries and marine biological methods. The course is comprised of theoretical and practical modules covering habitats and organisms, nearshore ecology, research vessel experience, field observations methods, and training in modelling and analysis of field data.
Course leader: Anne Gro Vea Salvanes
During fall 2016 and 2017, 12 groups of students in BIO325 participated to TE2LE. Click on the screenshots below to play their video tutorials.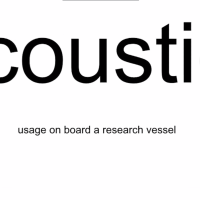 This video is unavailable for the time being due to possible copyright conflicts. Authors: Kamilla Furseth & Henry Seal